Save Big on The No Excuses Fat Loss Bundle!
Get a 20% OFF Discount Code for Your
Hormone Therapy Starter Pack!

NO MORE PHARMACY VISITS, DIETS OR EXCUSES… AND MORE ENERGY, FOCUS AND STAMINA TO LIVE YOUNG AT ANY AGE
Time to Ditch The Meds!
No More Insulin
No More Vitamins
No More BP Worries
No More Thyroid Meds
No More Antidepressants
No More Cholesterol Meds
No More Fattening Smoothies
No More TRT or "Bioidenticals!"
No More Wasting Time in the Gym
No More Wasting Time and Money on Fads
WHAT
Activate your bodies natural healing abilities with plant-based medicine, custom diet and nutrition guidelines, custom workouts and unlimited support in The People's Chemist Coaching App!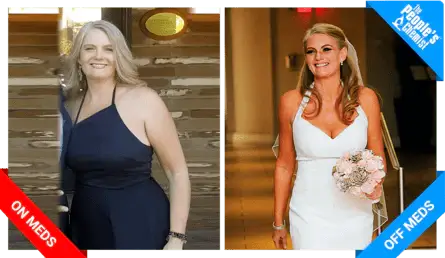 Stop Worrying About:
Blood Pressure

Depression

Obesity

Muscle Loss

Anxiety

High Blood Sugar

Dementia

Unruly Blood Clots

Rising A1C Levels

Declining Testosterone

Cholesterol Levels

Under-Active Thyroid
LOSE 20lb – 30lb
90 DAYS
Who
For the last twenty years, my wife and I have been outspoken advocates for natural health. We've had 4 home births and are dedicated to helping people live young. I hold a masters degree in organic chemistry and am a former bench chemist for Big Pharma.
After winning numerous awards in medicinal chemistry I abandoned my career to become a whistleblower on corrupt marketing practices and FDA approval. As The People's Chemist, my goal is to help you ditch the meds with Hormone Intelligence Therapy (HIT) so you can live a healthier, more active life.
Your
Chemical-Free

Lifestyle
Whether it's depression, cancer, or belly fat, ditching the meds and living chemical free is the single most important way to live young.